About Leila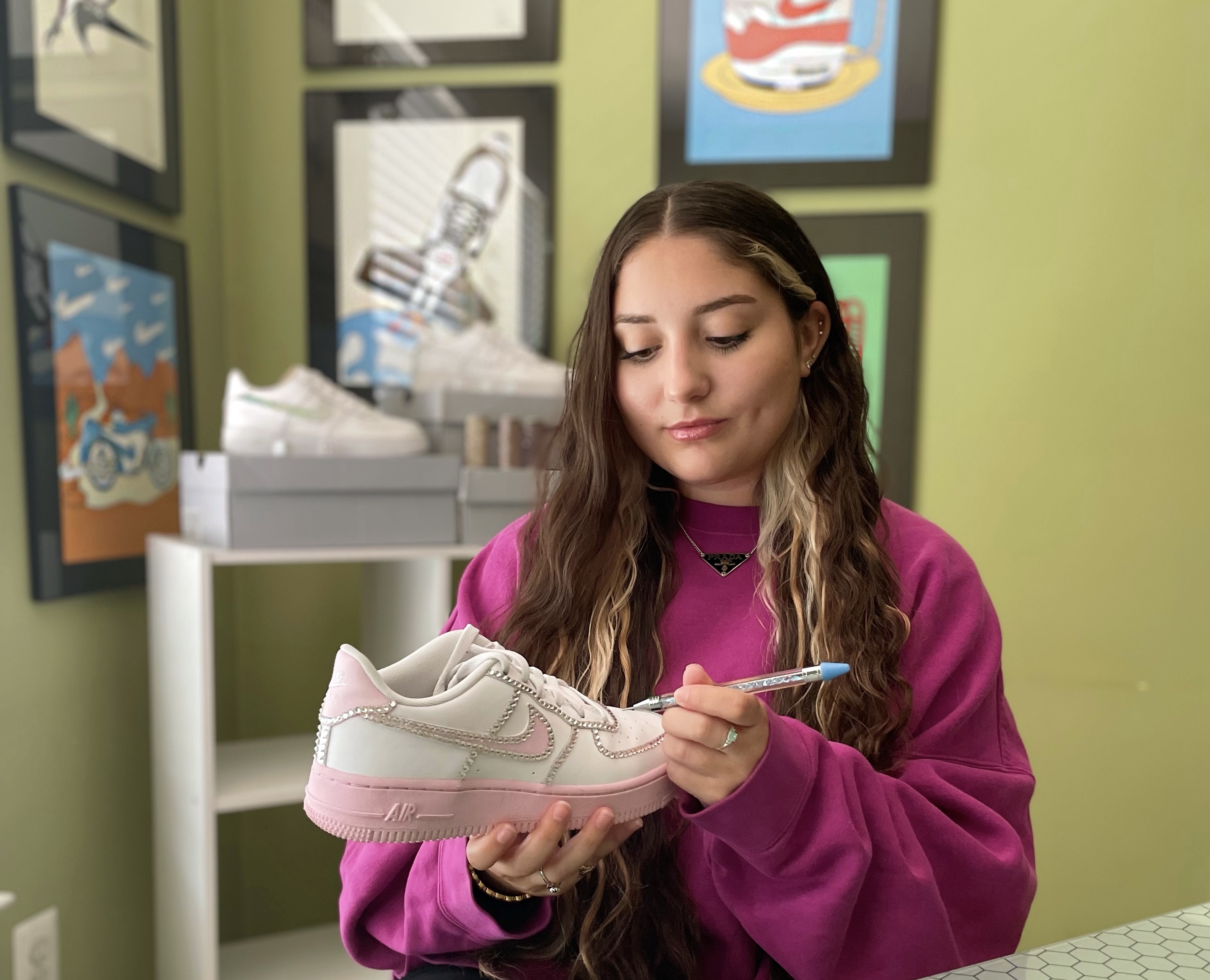 I'm Leila (pronounced Layla)! I'm a 25-year-old crystal sneaker customizer living in Baltimore.

I've customized over 1000 pairs of crystal sneakers and individually hand-set an estimated 1 million crystals. Check out my Instagram @LeiLabCrystals for more information about me, upcoming crystal projects, celebrity clients, giveaways, and more!

Nothing is more important to me than maintaining the high quality of my work, which is why I exclusively use premium glass crystals in my designs.


Learn more about me in my interview with Complex on their show "One of One" https://www.youtube.com/watch?v=h3VxCs-AZJw

I began collecting sneakers in high school. Now, as a Fashion Business student, my love for sneakers is stronger than ever. Born to a Moroccan immigrant & small-business owner, the entrepreneurial spirit is in my blood. Very grateful to be in a place where my passion is my business.

The first pair of crystal customs I ever made was in 2014 as a craft to do while recovering from surgery. I wore that pair for the next 3 years, and (to this day) not a single crystal fell off. However, it wasn't until 2018, when I was experiencing further health issues, that I customized another pair to cope. It felt natural, and my family & friends encouraged me to open Lei Lab Crystals in early 2019. I've been designing and fulfilling orders worldwide ever since! I am beyond grateful to have grown a solid & exciting business from a part of my life previously defined by my health struggles.