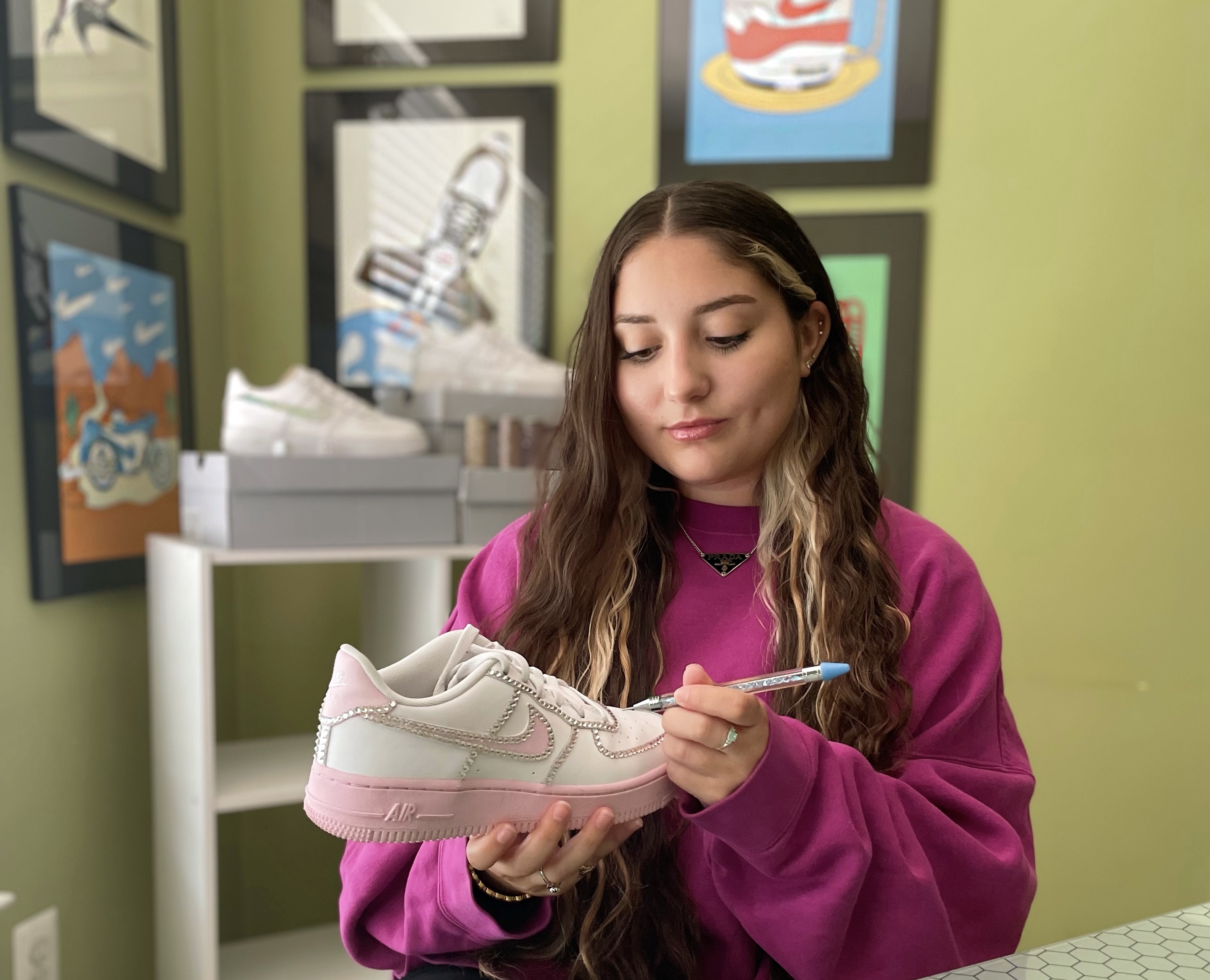 Introducing Leila (pronounced Layla), the visionary behind Baltimore's finest crystal sneaker transformations.
With an impressive portfolio exceeding 1000 pairs, Leila has meticulously hand-set over 1.5 million crystals, setting her work in a league of its own. Discover her world on Instagram @LeiLabCrystals, where upcoming projects, celebrity collaborations, giveaways, and more await.
Leila's commitment to excellence shines through her exclusive use of premium glass crystals, ensuring unparalleled quality in every design.
Delve deeper into her creative journey through her interview on Complex's "One of One" series: https://www.youtube.com/watch?v=h3VxCs-AZJw
Leila's entrepreneurial spirit, inherited from her Moroccan immigrant and small-business owner heritage, fuels her drive. From a high school sneaker enthusiast to a Fashion Business scholar, her passion for sneakers remains unshakable.
Leila's crystal journey began in 2014 during a post-surgery recovery, and it gained momentum in 2018 as a coping mechanism during health challenges. This path led to the birth of Lei Lab Crystals in 2019, an enterprise that transforms adversity into artistic expression.